Want to see the newest items of the season?
Once you log in or create an account, you will be able to see three different tabs at the top of the page. The first one will be New Arrivals!
New Arrivals will sort the items in your favorite stores according to the day they launched! Items will be sorted from newest to oldest, according to their store! All new items will have a small red banner labeled "New" to indicate the item was added within the last 48 hours.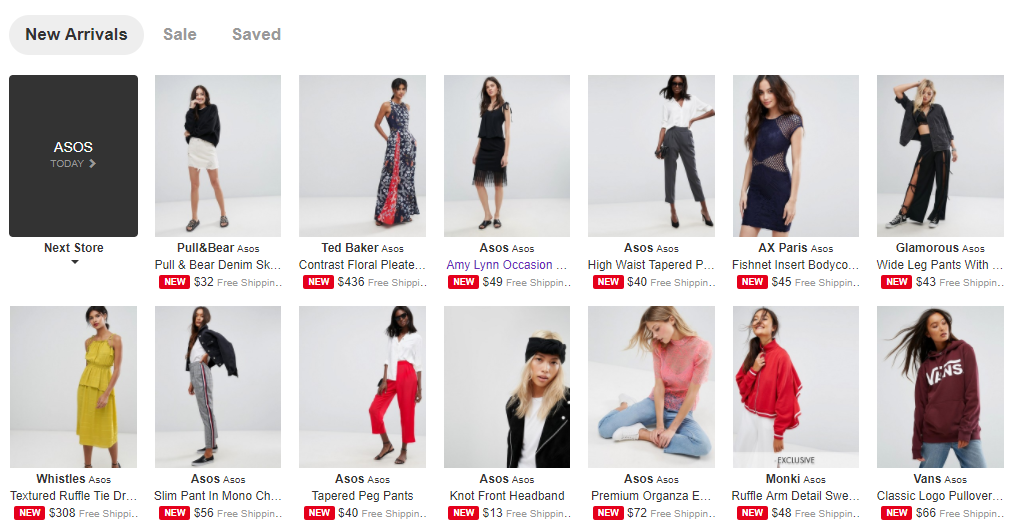 You can also view new arrivals not exclusive to your preferred stores by clicking a category at the top of your homepage. Click on the Sort by Relevance tab on the right to sort your results from newest, to oldest!