What is the EVERYSTORE Guide?
EVERYSTORE wishes to provide the best experience for you. We know finding quick answers is difficult and a hassle. For your convenience, we do the digging for you! EVERYSTORE built and customized a guide for each store, where you will find quick information you may need before you process an order. The guide has information on the popularity of the item, the price range for similar items, and shipping and returns information. The guide is an essential tool we recommend all shoppers to take a look at and become familiar with before making a purchase!
To find the guide, click on an item.
Underneath the images and details of the product, you will find the easy to read guide with essential information you might need before completing an order!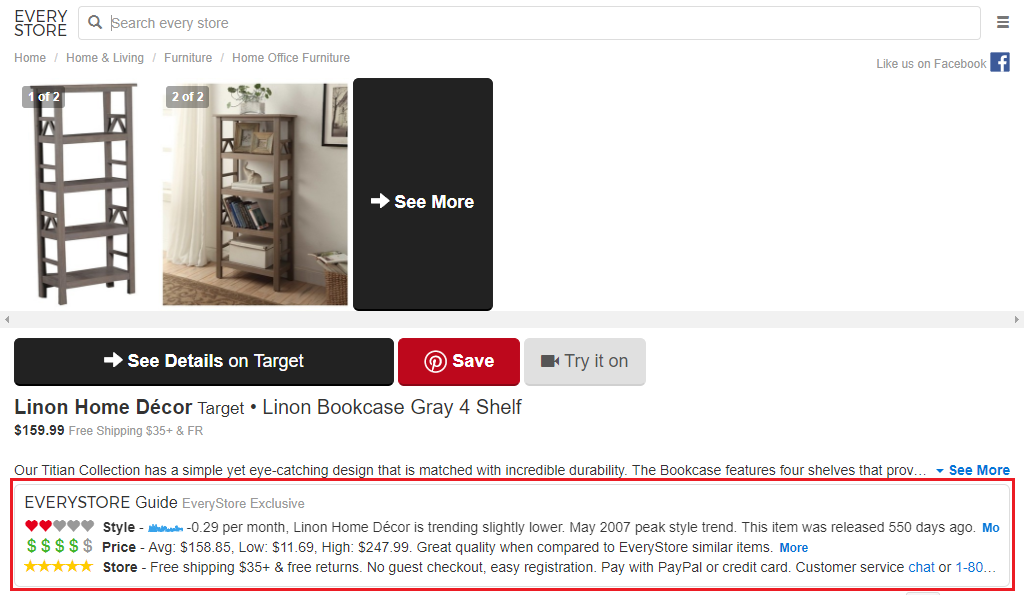 Parts of this guide are manually updated by our team. If you find the guide to be wrong or out of date, please email us at customerservice@everystore.com and we will update it right away!